Regular price
Sale price
$69.00 USD
Unit price
per
Sale
Sold out
This light rose lightweight blanket is made from an elegant yarn that is 100% pima cotton,* so far the only all-cotton yarn we've found that delivers a nice, soft blanket.
Diana, one of our finest knitters, has been making these pima cotton blankets. see them all
* The sheep on this blanket are 100% organic Peruvian cotton and less fluffy than what you see in the image. For the actual appearance, see the Tea Green version.
Size: approximately 25 inches (63.5 cm) along each dimension
Care: Officially (from the yarn supplier): hand wash cold, lay flat to dry, no bleach, no iron. However... We've washed and dried all of these blankets already, and tried to knit them a little larger to handle shrinkage. Medium dryer heat is OK, just don't leave it in all the way until it's bone dry. Take it out and lay it flat under a ceiling fan (or in the sun) once it's warm and 50-75% dry and it will be fine.
Primary Yarn Content: 100% pima cotton
View full details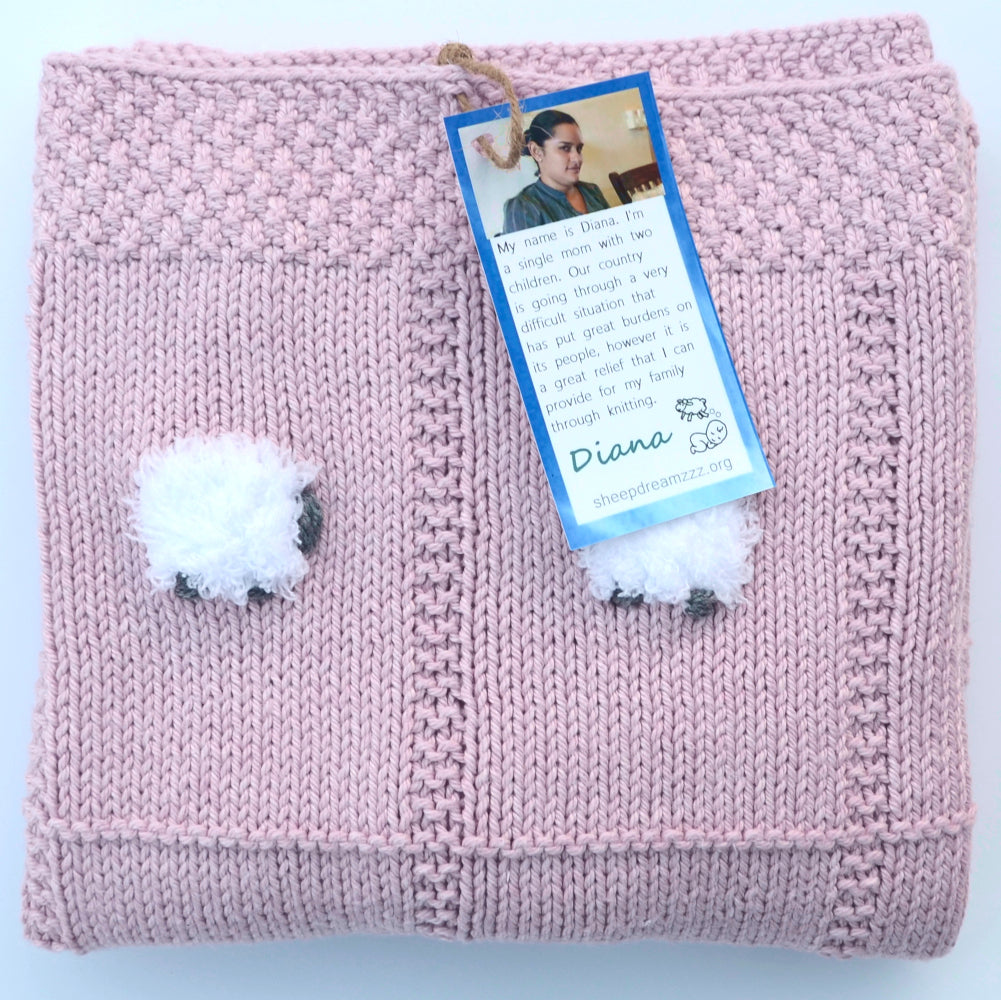 All Pima 100 Reviews
Any reviews above are for this color only. To see all of our reviews, click here.