Regular price
Sale price
$69.00 USD
Unit price
per
Sale
Sold out
This elegant, lightweight blanket is made from a yarn that is 100% pima cotton,* so far the only all-cotton yarn we've found that results in nice, soft blanket. Diana has been making these and she is one of our finest knitters.

The shade is a very nice soft blue, not baby blue but just a tad lighter than our similar 60% pima cotton blanket which you can see here. The knitting is perfect and as was just mentioned it is very lightweight like all of our pima cotton blankets. see them all
* The sheep on this blanket are 100% organic Peruvian cotton and less fluffy than what you see in the image. For the actual appearance, see the Tea Green version.
Size: approximately 25 inches (63.5 cm) along each dimension
Care: Officially (from the yarn supplier): hand wash cold, lay flat to dry, no bleach, no iron. However... We've washed and dried all of these blankets already, and tried to knit them a little larger to handle shrinkage. Medium dryer heat is OK, just don't leave it in all the way until it's bone dry. Take it out and lay it flat under a ceiling fan (or in the sun) once it's warm and 50-75% dry and it will be fine.
Primary Yarn Content: 100% pima cotton
View full details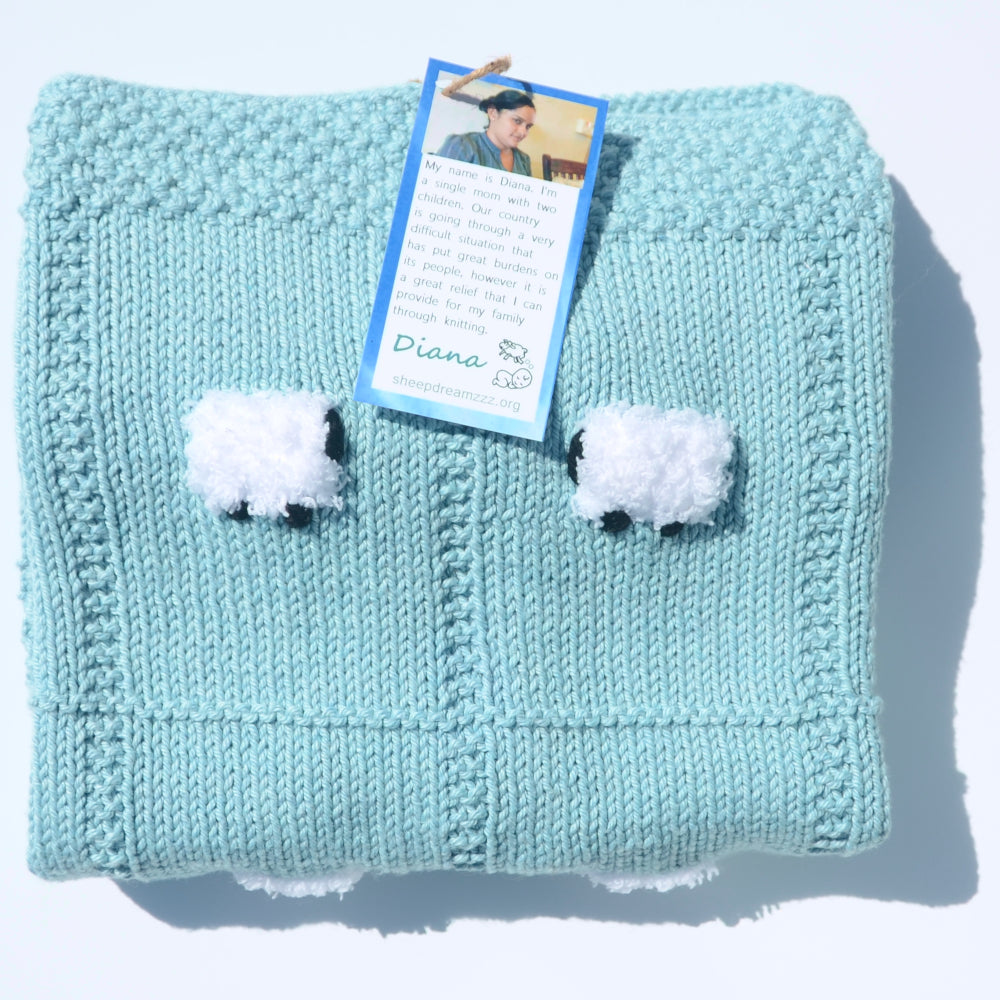 All Pima 100 Reviews
Any reviews above are for this color only. To see all of our reviews, click here.